1994 The Royal Flying Doctor Show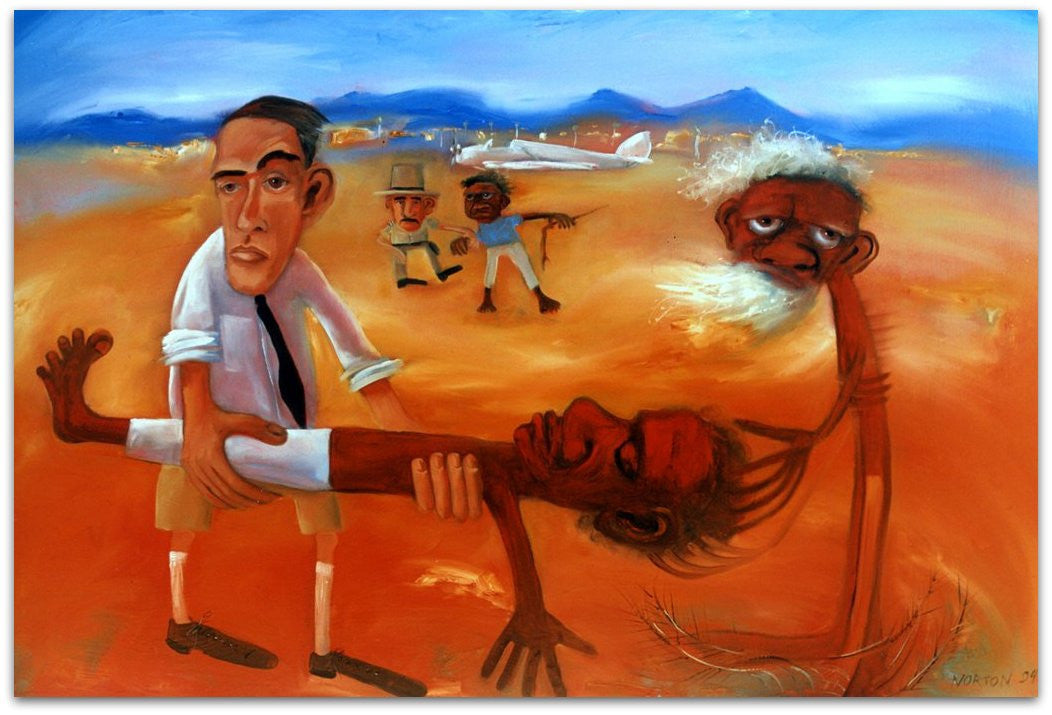 The artwork in the Royal Flying Doctor Series premiered at Cable Beach Club Broome was inspired by my time on the station and my previous years living on cattle stations in the South Australian Outback in the Simpson Desert.
I spent a little time working out of the Roebuck Station 'Married Mans' quarters as a studio while I collected drawings, ideas, photos and stories from cattle station life.

Shown are some snaps from Roebuck Station and the opening night.  My favourite is the shot of Pat and Anne, the Boreman and the Cook - from Roebuck station at the time who can be seen standing in front of their portrait.

Link to the background story of RFDS and its meaning to me personally.
Link to the exhibition


Leave a comment
Comments will be approved before showing up.