1999 The Second Test Opening Night Melbourne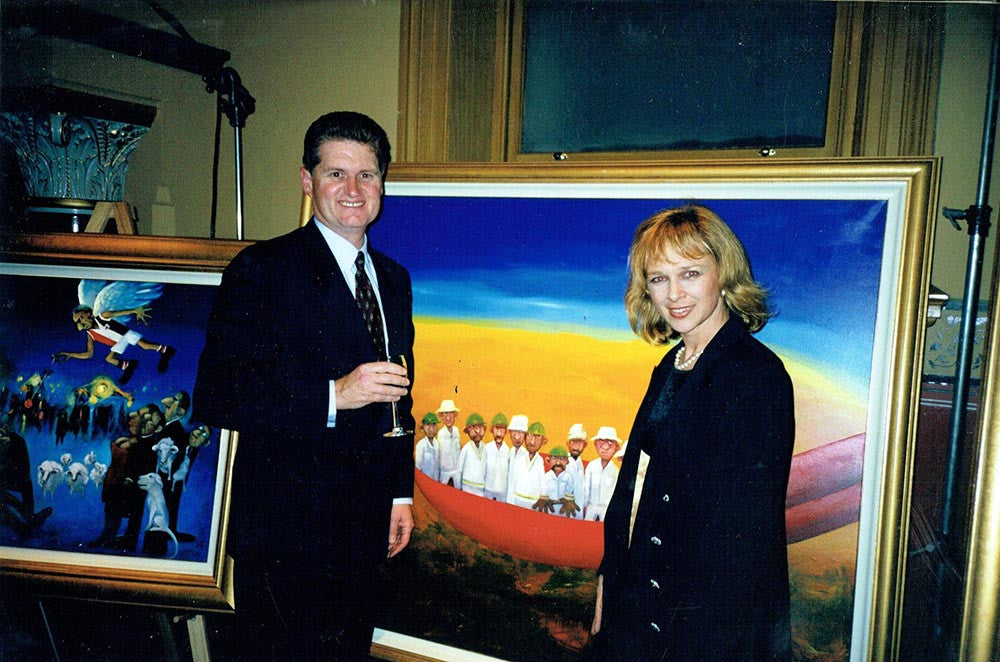 Click here to see the Exhibition.
The Second Test opened in Melbourne at the Windsor Hotel.  Christopher Crook - the CEO of HSBC in Sydney opened the exhibition and we enjoyed a visit from Peter McGauren, the Federal Minister for the Arts.  Some photos below including myself with my father Stanley Rodwell and Annette Alison at the Channel 10 studios where I had a little segment with Maggie Tabberer on The Morning Show.


Leave a comment
Comments will be approved before showing up.