Ten Years With The Dog Refuge Home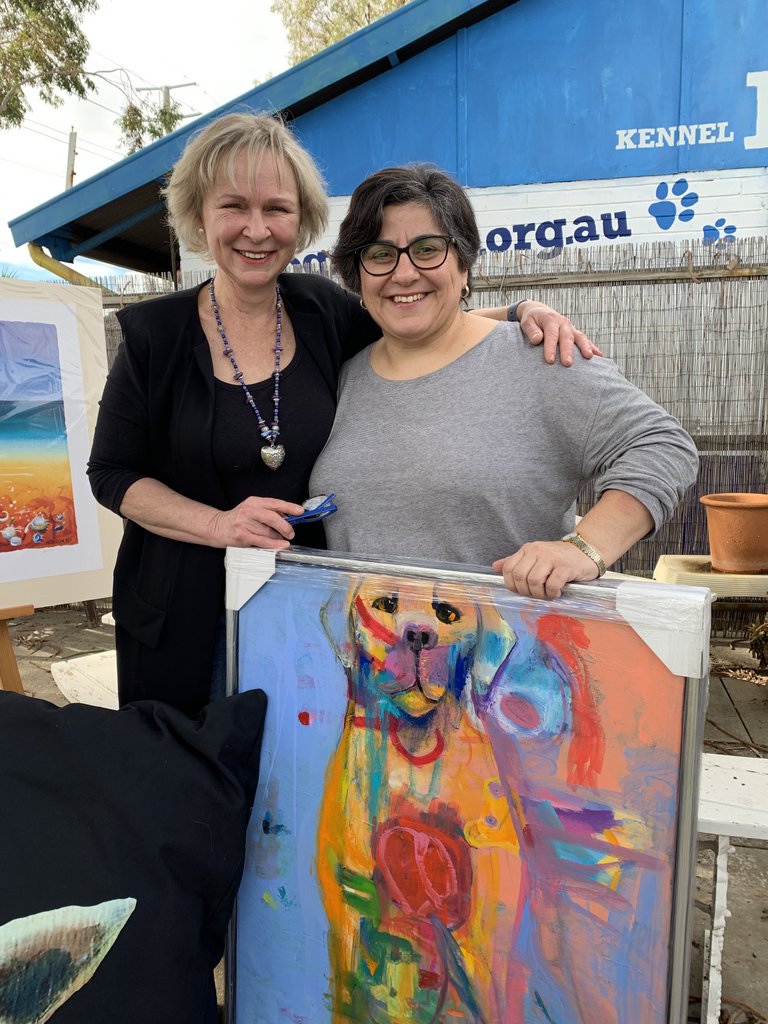 I can't believe its been ten years since I began working with the Dogs Refuge Home in Shenton Park WA to raise funds by donating artworks for their various events.  Lee-Anne Ashley (not the furry one in the photo with me) approached me all that time ago when we were at a development forum (not a dog grooming one) and asked if I could help out with a couple of art prints. Well since then its become a bit of a thing, and the more I got to know the team at the Refuge the more I understood I could make a wee difference.

Time has moved on and fortunately many of the dawgies move on also - to their new and loving homes, thanks to the people working there. The Refuge has made a lovely video above below to help promote the auction of this painting. Here are the details. 
:-)
'Golden Heart' will be auctioned live at the Dogs' Refuge Home Trivial Pawsuit10 on 27th July 2019. We are accepting absentee bids from people not attending. Please email Lee-Anne at donate@dogshome.org.au or call her on 0419 903 646 to leave your bid or request a phone bid! All proceeds raised will be donated directly to the Home. It is an original acrylic painting on canvas 96cm x 70cm by Helen Norton.

Me with some of the work donated to the coming 10th-year Quiz Night
Me and Zach, making a wish at the wishing pond.
Me and Lee-Anne, my longtime buddy, who donates her time to working with the Refuge doing all things PR, organising, social media and so many other things, where the humans love doggies more than humans and I love them all! :-)
1 Response
Leave a comment
Comments will be approved before showing up.