THE SECRET BUSINESS OF BEING AN ARTIST (Harsh Reality)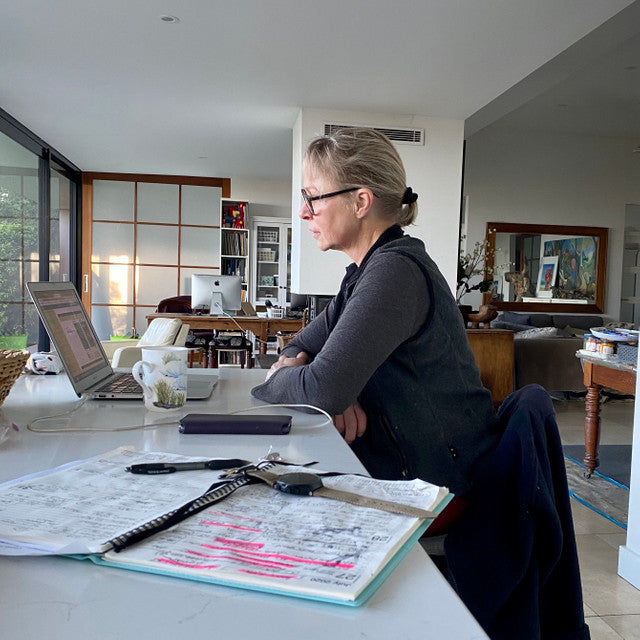 Sigh... Monday Morning.
REALITY.... behind the scenes, this is where artists spend 90% of their time. Planning, posting, paperwork, entry, updating, etc ... always has been a cold hard reality of being in an 'ART BUSINESS'. Yes, that means that if you want to turn over your art (sell it) on any scale, it generates its own workload. Running websites, feeding the social media monster every single day, doing your BAS (tax), invoices, bank recs, ordering, customer liaison, let alone the actual time you 'touch the work', which includes canvas prep, packing, framing, shipping.

Painting is a small part of it. Really. If you are a painter and you have not sold anything, then maybe the fantasy of what it means to be in an 'art business' is out of whack - be aware.

I have developed LEAN systems over the 35 years of being in business, to make things smoother and less cumbersome, but it does not disappear them. For years I hired bookkeepers, office managers and my own in house framers, and that helped but employees are then Y O U R responsibility and they come to you as real HUMANS with their own 'emotional' needs that must be attended - ESPECIALLY in a small business. The expectation is higher the more 'one on one' your relatinship is with your employees. I was never prepared for this, as I am not especially a 'people person'. I always missed the cues. That is also because of my typology. I am not particularly feeling orientated at all. 

If you *uk up with that (misreading your employees emotional needs) because you are having a bad day (as artists do), or you are preoccupied with your 'visions and ideas' - then employees - especially again in small businesses - can hurt you very easily and they will. Then you are emersed in sorting out their drama's that YOU caused (because they were your responsibility)... that is how it is put to you anyway. There are others who make up for that of course and are just the most wonderful and helpful people on earth. Thank you to you. Anyway - who am I to even judge that right?

I made many many mistakes in my business over the 3.5 decades. Many. Some cost me hundreds of thousands of dollars, and a ton of advancement, that is not a lie. I learned and what I am today is the result. Small and 'minding my own business'.

So yeh... I have worked alone for the past years apart from occasional help from my trusted sons when things were insane, but they have their own lives now so less so.
My lessons in life prevent me from 'expanding' again as I did in the old days when I employed up to 5 staff at a time. Therefore, the full circle is me back here doing it myself like when I first started painting on T Shirts and pearl shells in Broome WA. 
I have developed good systems but they too need attendance. Tech makes it so much easier BUT and its a biggy... it adds to time wasted. It is a sucking void.

I hope that is a reality ray for you all :-) Most busy selling artists in the game know this. Not to put artists off but its a warning about staying mindful.

I think a small book about this topic would be very helpful to others. What do you think? I could tell a few of the tragic tales (lessons learned and why) AND the excellent solutions I came up with to sort things out in the end, including my own lessons on beautiful humans in it all? What they taught me about myself in my art business. 

Would you like this small book? This one would be only focused on 'the business of being an artist', not every other darn thing we have to be!  Maybe just an Ebook?  There is so much to write, and I love writing, but I get overwhelmed in tangents, and I have been thinking it would be a good idea to just focus on ONE AREA of being an artist and share that.  Maybe this part as its what makes or breaks an artists career.

FEEDBACK PLEASE???  
If you are an artist let's connect and we can share and add to the challenges and solutions.

PS the Podcast is still coming. I am more than ready, but am still clearing off backlog of obligations. Nearly done, so not far away. Can't wait for this. So excited.  Stay tuned (how frustrating is that?) 


xxx Helen
21 September 2020
Leave a comment
Comments will be approved before showing up.