Where are the Prints? Am I still selling paintings? ANSWERS HERE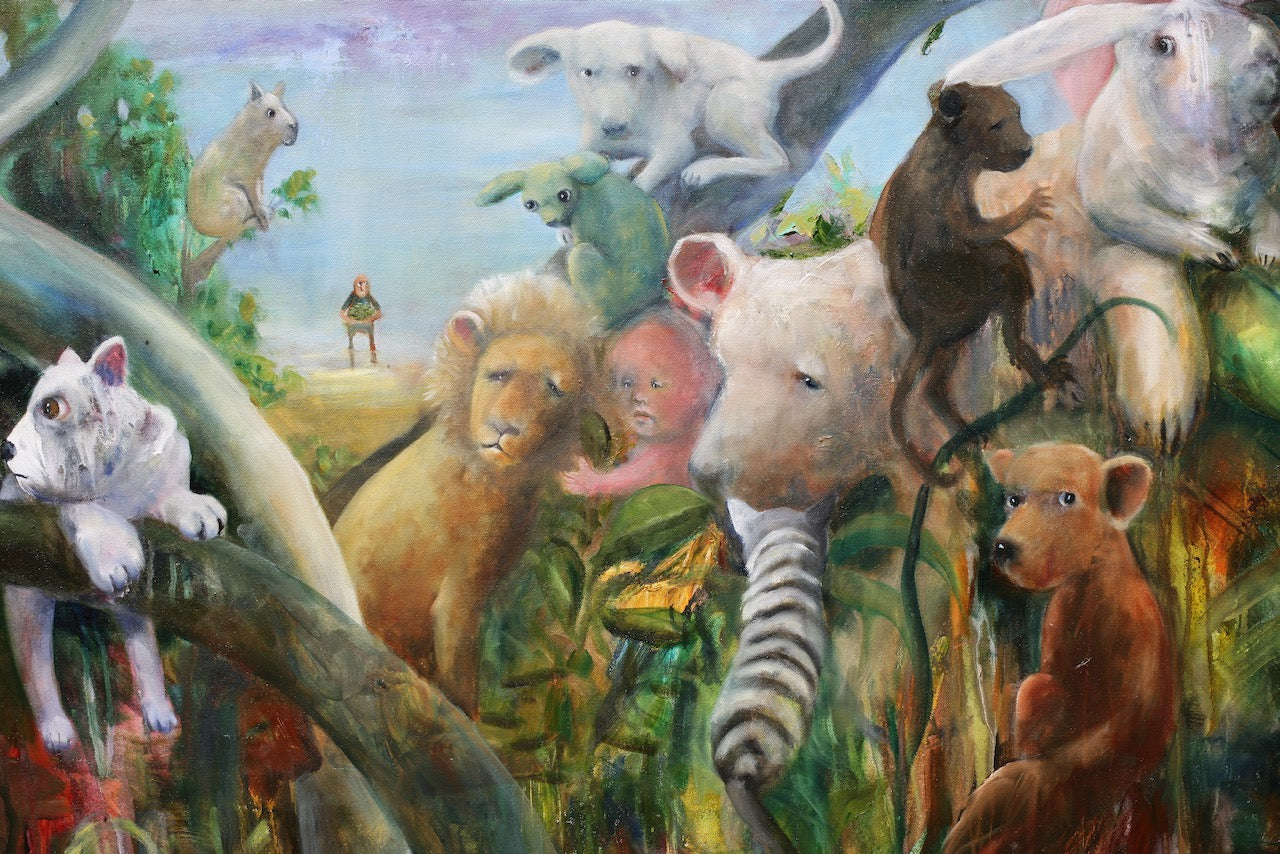 WHERE ARE THE PRINTS?
The old ones are no longer available. However something coming up in near future, see below.
ARE THERE ANY ORIGINAL PAINTINGS FOR SALE?
Yes, see below

Apologies if you missed out on the final sales I had for my previous prints and my studio clearance of older paintings. I made a decision after 30 years of making the popular prints to close that side of my business to allow myself more time to spend on creating original paintings.
I figured that I should be using the talents gifted to me as a visual and written storymaker in a more focused manner. 
However, I will be releasing some new limited editions based on new major works towards the end of 2021, but they will only be in small edition numbers and limited to works on paper unframed to keep the logistics low key and to create a bit of rarity.

ON ORIGINAL PAINTINGS
Click here for paintings available at Jahroc Galleries
Yes, I am painting and will be releasing paintings for sale about once a month. They will be direct to the public and you will be notified via my newsletter if you are signed up for it. At this point I will be creating at least one significant large narrative work each month (in the higher price range 15-25k) and a smattering of smaller works, but I will see how things go.
I am considering using the auction process I used recently to offer these works. Again its a suck it and see process. If works don't sell I will move them to my shop on the website here. 
ART WORKSHOPS

I will continue to teach occasional live workshops and online courses here and also some small ones on Skillshare here (if you sign up on this link you get one month free).

Thank you for your understanding :-)


Leave a comment
Comments will be approved before showing up.