WORKSHOP SURVEY COMPETITION WINNER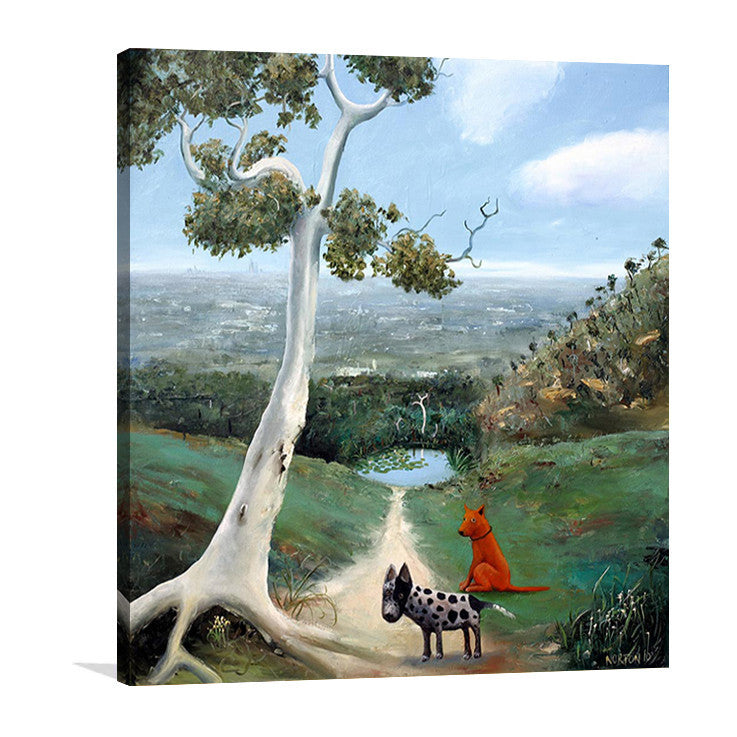 The winner of our Art Workshop Survey Competition is...
Hilary Colero from Perth, WA!  Your prize is on its way!
Congratulations Hilary and thank you to everyone for your participation in the survey.
We received over 500 responses and it's really clarified what you want in a workshop.
The comments and suggestions were extremely helpful.  We are now working on putting together the most popular ideas as live workshops in Perth (to start!).  We hope to begin the first workshops in late October.  If you participated in the survey and gave us your email you will receive priority notification on the dates about a month before.
If you didn't leave your email, but would like to be notified, please email us at helen@helennorton.com.au and we'll put you on the list.
Thanks again everyone and Hilary you can expect your artwork prize below to be delivered in the coming days!
"Two Dogs in Hills" 92x92cm limited edition stretched on canvas.
You can still do the survey below if you'd like to.
Leave a comment
Comments will be approved before showing up.